Dayoo® EasySteamer
Whole House Cleaning |100% Chemical Free | Ten Seconds of Rapid Heating| Eliminate 99.99% of...
customers are viewing this product
Product details
Whole House Cleaning |100% Chemical Free | Ten Seconds of Rapid Heating| Eliminate 99.99% of Bacteria | Food-grade Materials

Dayoo 
Portable Whole-house Steam Cleaner :
the world's first handheld dishwasher and jet steamer. Wall-mounted and portable, it puts the power of a dishwasher in the palm of your hand, getting your dishes sparkling clean without getting your hands dirty.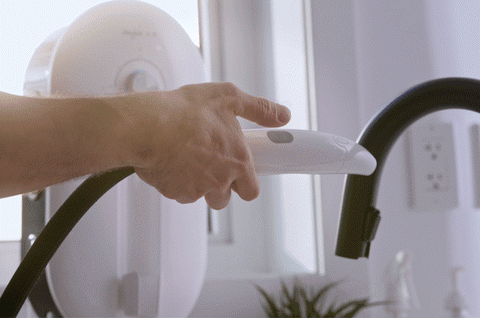 *Please kindly know the video was filmed with the Chinese version and you will be receiving the global version with only the English logo on the Machine.


That mountain of dirty dishes is a flashpoint for bacteria -- which even the strongest soap can't fully wipe out. 
But before you roll up your sleeves and dip your hands in dirty, soapy sink water... Take a pause.
Dayoo is here to help.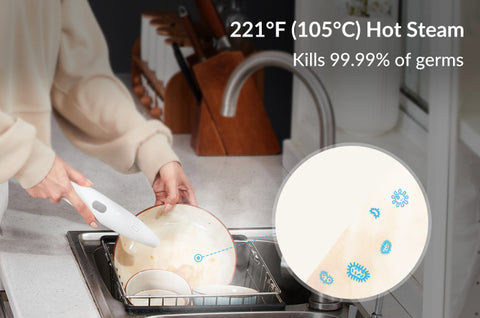 It uses a 221°F (105°C) jet of hot steam to cut through even the toughest dish grime.That's powerful enough to kill 99% of germs and viruses -- all without using soap or filling the sink, so you'll never have to dip your hands in another bath of murky dish water. For spotless dishes, without getting your hands dirty.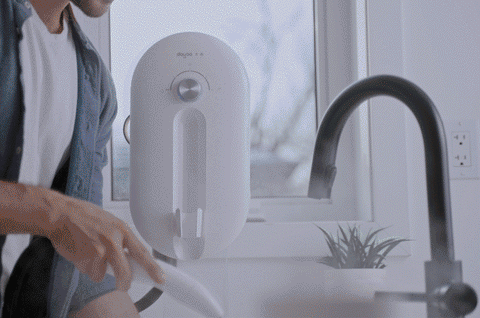 Doing the dishes shouldn't take all night.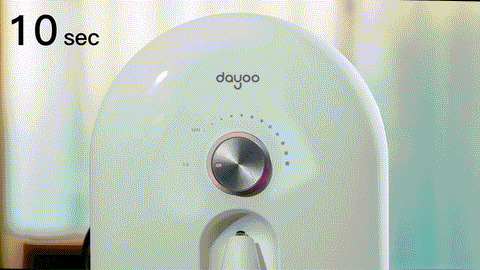 The Dayoo cuts through dish grime fast and saves you time. Simply turn the pressure dial, aim the nozzle at your dirty dishes and pull the trigger. A 0.3 Mpa jet of high-pressure steam cuts through dirt, oil, and grease and cuts down on cleaning time.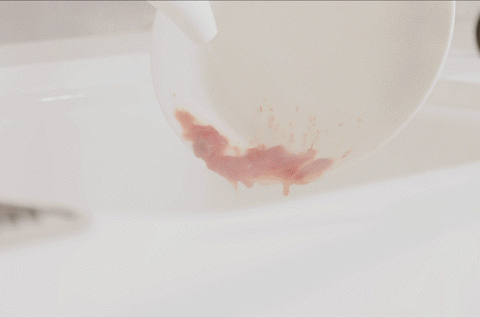 And the Dayoo cleans a dish in just 10 seconds. So skip the elbow grease and drop the ragged sponge -- steam and sterilize your dishes in seconds without working up a sweat.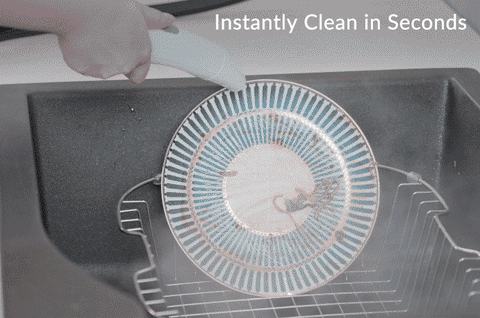 Blitz through the toughest dish grime -- even last night's dried on leftovers. The Dayoo's powerful steam jet breaks down all comers and leaves your plates, pots, and pans sparkling clean. 
With an adjustable pressure setting and additional scouring nozzle for extra-tough jobs, whether you're taking on a greasy frying pan or Saturday's pasta covered plates.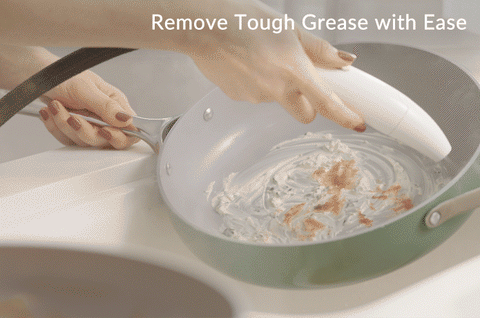 This handheld steam cleaner made of food-grade materials is also designed to clean baby and pet products such as baby toys, baby bottles, pet mats, etc.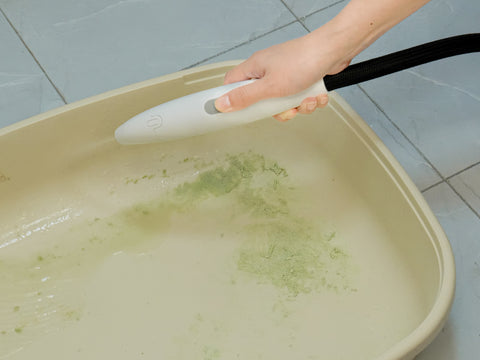 Contact lenses uncomfortable to wear?
 It could be that your eyeglass case needs to be disinfected! Dayoo Steam Clean: 105 degrees instant heat, steam cleaning without chemicals!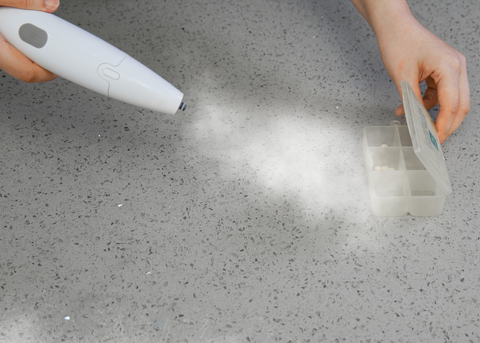 Dayoo steam cleaner can be used for car beauty, car interior cleaning, car wheel cleaning, hardware parts cleaning, etc.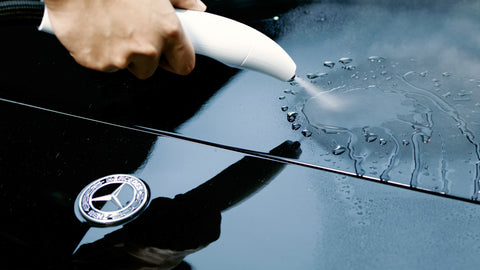 Raw meats. Food grease. Caked on crumbs.
Your kitchen is a warzone -- and it's not just the dishes. When's the last time you really cleaned your sink? How about the countertop? Or your oven?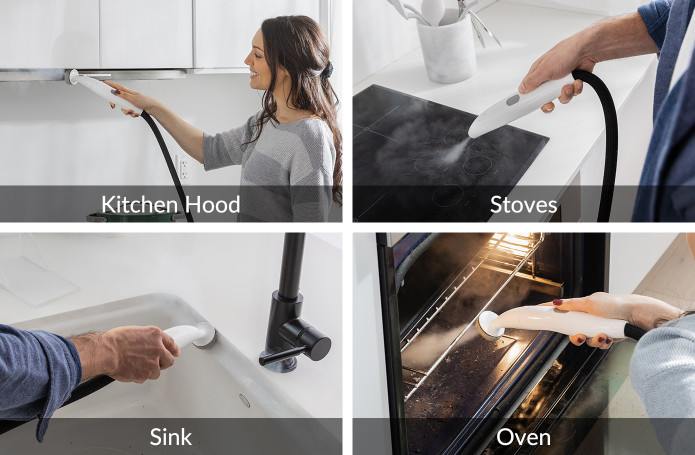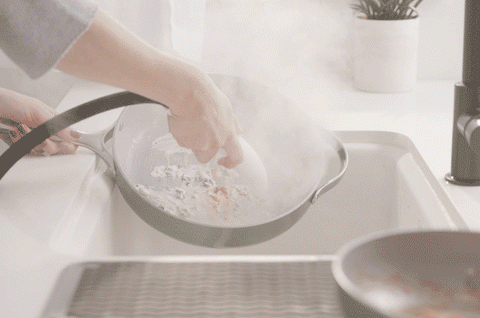 The Dayoo's steam jets are hot and powerful enough to kill 99.99% of germs while washing away shower grime. Leaving behind the shimmering bathroom that was there all along.
And it's IPX6 waterproofed -- meaning you can get your bathroom gleaming again without worrying about any electrical problems.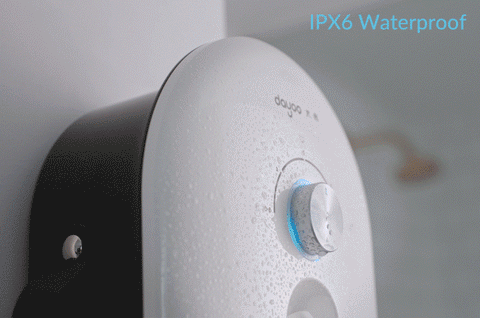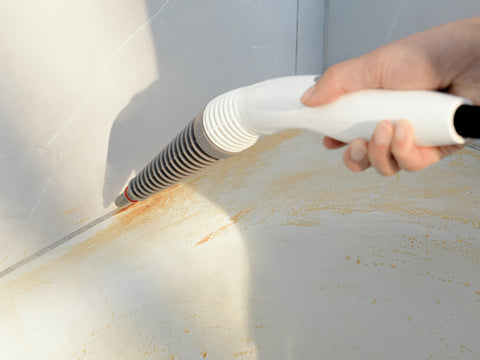 The Dayoo disinfects surfaces and cleans your home without the use of chemicals. So you can relax safe in the knowledge your home just got a whole lot cleaner.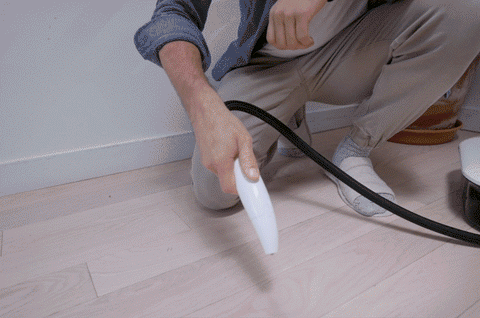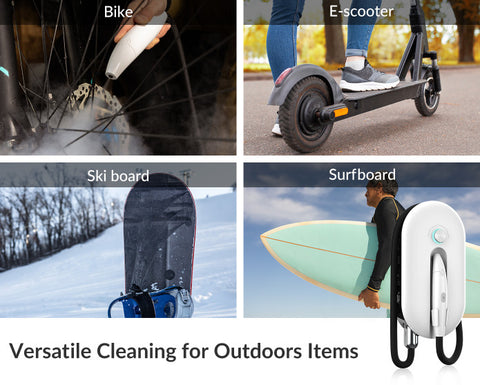 Give your car the deep clean it's been waiting for and get your garage shelves looking like new again. With a full 3-meters (9ft) of cable, you can reach all your garage's trouble zones - even the high-up ones.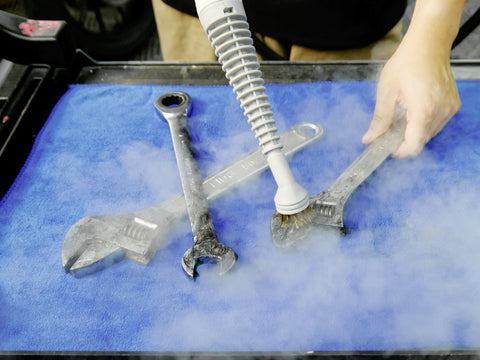 Pets can turn your home into a haven for germs. And baby bottles need extra care, without using  chemicals. 
That's why the Dayoo is 100% chemical-free. It relies on a hot steam jet to eliminate 99% of germs, keeping your dishes, cutlery, and glasses clean without leaving a chemical residue behind. So it's easier on your health, and easier on the environment.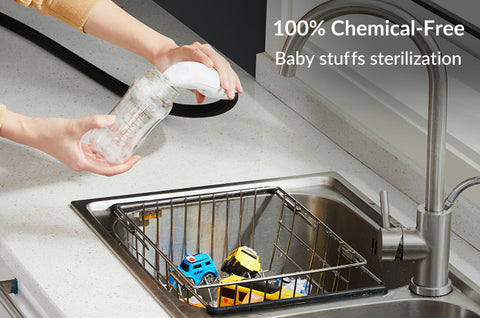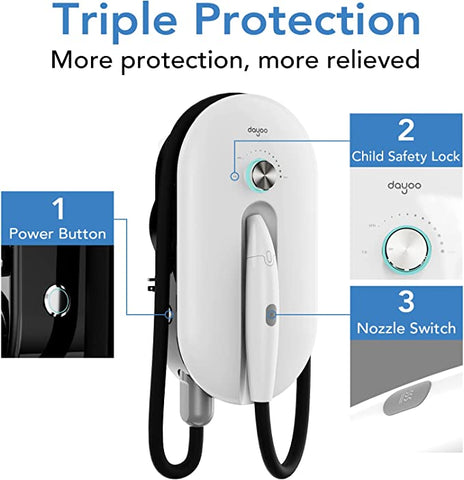 The cleaning power of steam. The safety of smart design. Hold the Dayoo at a distance of 0.8 inches (2cm) from any dish or surface and watch 221°F (105°C) steam easily melt away the toughest dish grime and dirt. Once the steam is released, it rapidly cools to a safe and comfortable 122 °F (50°C). 
For added security, keep your hands 4-inches (10cm) away from the nozzle while cleaning with the Dayoo.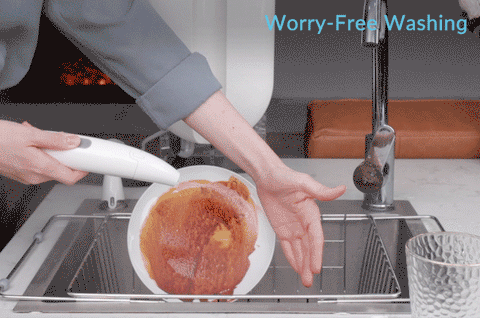 Don't crowd your kitchen. The Dayoo hooks right onto your wall and blends in without taking up half the space. Plus it's portable -- if there's a mess in the garage you can just lift it off the hooks and take it to where the action is.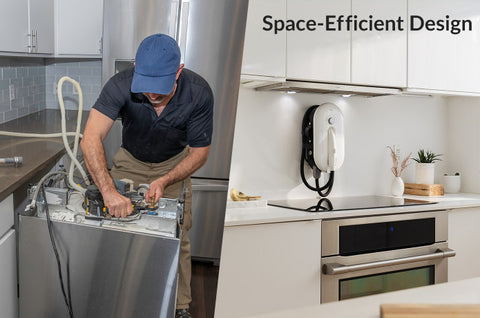 Every mess is different. The Dayoo comes with an easy-to-use Pressure Control Dial, so you can zero in on your target and tackle any type of dirt. Because burnt on cheese requires a different approach from leftover Caesar salad.
*We will be providing country-specific versions of machines for backers in the NA, EU and AU regions according to your shipping address.  There are plug adapters for EU users included in the package. Backers in the UK will receive the EU version machine. We will consider adding more versions according to the unit sales. 
Dayoo Smart Kitchen Steam Cleaner & Dishwasher is certificated to be capable of killing more than 99.99% of harmful germs like E. coli, staph, salmonella, C. albicans and etc.
Established in 2015, Dayoo is a multinational team on a mission to improve people's quality of life with our innovative and intelligent technology, making home appliances smarter and easier to use. Dedicated to providing smarter home solutions for every family, Dayoo has been manufacturing smart home appliances for years, with products that include cleaning appliances, smart wearables, and more.
With our mission and vision in mind, we launched the Chinese version of the Dayoo Smart Kitchen Steam Cleaner & Dishwasher on the Xiaomi Online Store (Xiaomiyoupin.com) in September to great success. The project has gained over $1 million in funding with 8500+ backers in China alone. All backers there have received their Dayoo dishwasher and provided plenty of positive feedback. Inspired by those encouraging comments, we set out to bring this revolutionary dishwasher to the world with more country-specific versions. And now, we would sincerely like to invite you to join our backer club and experience an easier, simpler way of life with appliances that cut down housework and give you back your free time -- so you can focus on the people and things you love.
*Please kindly know the video was filmed with the Chinese version and you will be receiving the global version with only the English logo on the Machine.
Returns Policy
You may return most new, unopened items within 7 days of delivery for a full refund. Return shipping costs need to be borne by the buyer.
You should expect to receive your refund within four weeks of giving your package to the return shipper, however, in many cases you will receive a refund more quickly. This time period includes the transit time for us to receive your return from the shipper (5 to 10 business days), the time it takes us to process your return once we receive it (3 to 5 business days), and the time it takes your bank to process our refund request (5 to 10 business days).
We believe in 100% customer satisfaction, which is why we provide all customers with a 30-day money-back guarantee! Within 7 days of receiving the product, if you don't like your product, you will get a full refund and send an email to us at: info@dayoosmart.net In addition, due to product function problems, the postage is determined by the seller. For other reasons, the postage is determined by the buyer..
Shipping
1.We will ship your package within 2-5 working days after you place the order
2.After the goods are successfully sent, an email with tracking number and tracking website will be sent to your order mailbox. If you don't receive this email, you can check the junk box or contact our service center by email info@dayoosmart.net
3.Our orders are usually delivered 10-15 days after shipment. (some countries and remote areas may take longer, if you are not sure, or want more information, please contact our customer service info@dayoosmart.net for more accurate information.)
4.If your package has not been delivered within the specified time, please contact our after-sales staff to confirm.
Due to the COVID-19 , Delivery will be Delayed for a few days, please understand.
1.Keep the nozzle closer (within 3cm) to the dish to be cleaned.
2. Lean the dishes, move the nozzle from top to bottom when cleaning.
3.For heavy dirt and grease, it is suggested to flush quickly by tab water before and after steam cleaning.
4.Wipe the cleaned dishes with dry cloth or tissues.
5.Use with substitute heads for efficient clean.
6.Keep regular maintenance to get best cleaning effect.